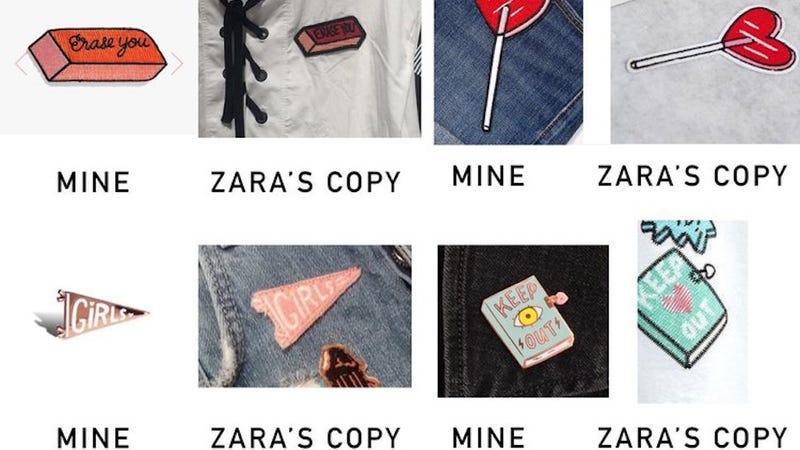 Zara, the Spanish fast-fashion empire that's made a whole business out of "borrowing" ideas from other designers, is back at it again! Their latest victim: Tuesday Bassen, an indie artist with a large internet cult following thanks to her illustrations and
line
of pins, patches and apparel.
The photo includes images of her work side-by-side with incredibly similar pieces sold by Zara, along with a letter, allegedly from Zara's legal team, that states:
We reject your claims here for reasons similar to those already stated above: the lack of distinctiveness of your client's purported designs makes it very hard to see how a significant part of the population anywhere in the world would associate the signs with Tuesday Bassen.
Bassen, who's already paid thousands of dollars in legal fees, says that she will continue to fight Zara, both for her work and the work of other artists.
Shame on you Zara!